SPI SheetMetal Solutions
Home »
SPI software for the sheet metal industry is available for the CAD systems Solidworks and Autodesk Inventor. Our solutions expand the functionality of these design applications by providing innovative additional features.
Our Products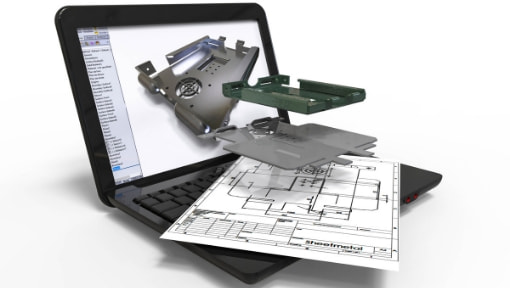 Production-ready Unfolding
"SPI creates a flat pattern with the correct bend radii and all corner and flange reliefs, as well as provides a ready-to-manufacture STEP model that perfectly corresponds to the real-life component", says Production Manager Tilmes.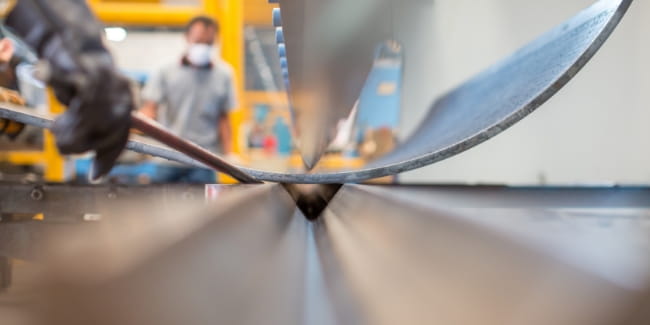 Enjoy the benefits of a central administration of your material, tool, and machine data.  Use your own tools in the design and pass them further in the process chain containing all manufacturing information.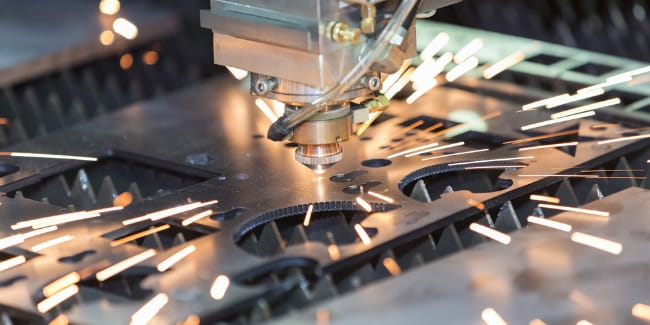 A seamless design and production process requires the right software interface. With multiple data export formats available, it has never been easier to transfer all the necessary information to NC programs.
What it does
SheetMetalWorks is a sheet metal design and unfolding add-in for Solidworks that ensures manufacturable results.
The perfect tool for those who design sheet metal parts in Solidworks, SheetMetalWorks streamlines not only the construction but also the manufacturing process.
Main advantages
Even imported parts with inaccuracies are unfolded correctly.
This works also for sharp-edged designs, without relying on the Solidworks sheet metal functionality.
All the technological information stored in the SPI database, such as material and sheet thickness as well as bending, stamping, and forming tools are considered.
What it does
SheetMetal Inventor is an add-in for Autodesk Inventor that significantly expands its sheet metal design and unfolding functionality.
The innovative features of SheetMetal Inventor help to ensure a continuous data flow from design to machine control.
Main advantages
Solids created by lofting as well as curved surfaces, including their bending lines, are easily unfolded.
Unfolding is also possible with free-form surfaces and with bending angles greater than 360°.
Also sharped-edged sheet metal parts designed or imported in Inventor can be unfolded without reworking.
What it does
The SPI CAD Viewer is the ideal tool for viewing GEO and WiCAM XML files.
It can be used as either as a stand-alone tool or as a viewer within the CAD environment. During design, during work preparation, and during distribution.
Main advantages
The display can be configured to show any combination of parameters such as exterior and interior contours, bend lines, bending zones, markers, tool IDs, and machining patterns.
A powerful measuring function allows the measurement of distances, lines, and shapes.
We accompany you in your environment, in your IT landscape, within your process chain, and help you to ensure seamless processes from the idea to the finished product.
"Without the SPI software, we would not have this high level of automated process chain from design to programming and manufacturing of the parts.
This also has an impact on throughput times and therefore, of course, on our costs and on the offers we can make to our customers."

High-precision, innovative solutions cannot be realized economically with standard software. Just as our customers rely on the expertise and the highest quality standards, we do as well in our design process.
With SPI, we have found a professional partner who, for decades, has made a name for themselves as the expert for high-performance sheet metal software.