What are the benefits of SPI Component Manager?
The SPI Component Manager provides an extensive library of standard components. It supports you in the design of standard parts, branches, flanges, transitions, plates, and boxes and provides exact cutting calculations for rounded and sharped-edged bent sheet metal parts.
The standard package includes more than 40 basic types. We are constantly expanding the library. You can also supplement and extend the templates of the Component Manager library with your own components. With the Component Manager, even employees without CAD knowledge can create output for production by simply changing the parameters.
The SPI Component Manager is included in the SheetMetalWorks and SheetMetal Inventor solutions.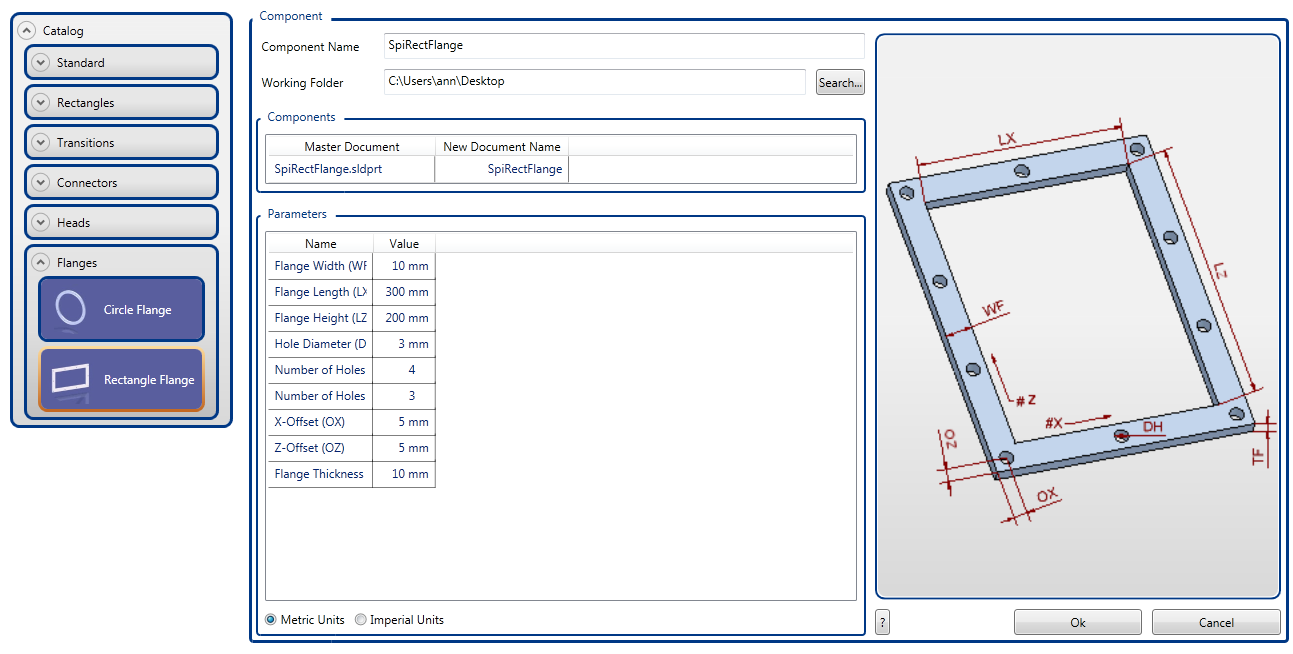 Frequently asked questions
How does the Component Manager work?
Launch program, select, customize, apply, and generate unfolding. This is how easy you can create manufacturing data.
Simply select your component in the clearly arranged catalogue and preview the corresponding parameters. After selecting one of the parameters, you can change the displayed value as needed. The newly defined component is then created as a finished part at the press of a button and inserted into your assembly.
Just a few clicks of the mouse and you are done.
Which types are included in the standard package?
The library offers numerous ready-made components from the following categories: standard, plates, transitions, branches, rectangular tubes, and flanges. The standard parts package includes about 40 basic types We are constantly expanding the library.
How can I use my own parts?
Add your own designs as components to the Component Manager library. You can also define new categories. Once you retrieve your configured and stored parts, you will see a display of the parameters, which you can then modify as you like. You can then create a new part at the click of a mouse or insert this component into your assembly.