Expand the sheet metal functionality of Inventor
SheetMetal Inventor is an add-in for companies that use Autodesk Inventor to design sheet metal for bending.
Simplified design, automated calculations, flawless unfolding of complex parts, easy data transfer to CAM, and much more.
Your sheet metal add-in for Autodesk Inventor
Connects design and fabrication
Cuts down pre-production work
Helps to keep track of the costs
Optimal handling of non-native data
Easily fix errors without having to modify the model.
Improved sheet metal design
Specialized commands and exact calculations.
Automatic manufacturability checks
Eliminate the need for costly practice parts.
Manufacturing-ready flat pattern
Containing all the necessary manufacturing information.
Specialized CAM Interfaces
For TRUMPF, WiCAM, Bystronic, LVD, and more.
Easy transfer to CNC programs
e.g., TruTops, PNBend, Stream Bend, CADMAN B.
All common export formats
Includes DXF, GEO, STEP, and WiCAM-XML.
Built-in time and cost calculations
Rule-based estimates at the press of a button.
A streamlined process chain from the idea to the finished product
SPI SheetMetal Inventor was launched in 2001. Ever since new features and improvements have been added with every yearly release.
The ongoing compatibility with Inventor has earned SheetMetal Inventor the Autodesk Certified Partner Product status.
Simplified sheet metal design
Reduce errors and save as much as 80% of the design time.
SheetMetal Inventor provides automatic corner reliefs, numerous formulas for calculating shortening in the bending zones, optimal handling of multi-body parts, editable material and tool management, and more.
Manufacturing-ready flat pattern
100% ready for fabrication. No reworking, no practice parts.
The superior SPI unfolding algorithm takes into account not only the material and sheet thickness but also your laser, punching, and bending machines. Accurately unfold even freeform surfaces, curved surfaces, and other complex parts.
Easy data transfer to CAM and CNC
Seamlessly connect your design and fabrication.
Manufacturing interfaces and corresponding output formats for a wide range of CAM applications and CNC machines.
Precise, error-free, fast, and cost-effective.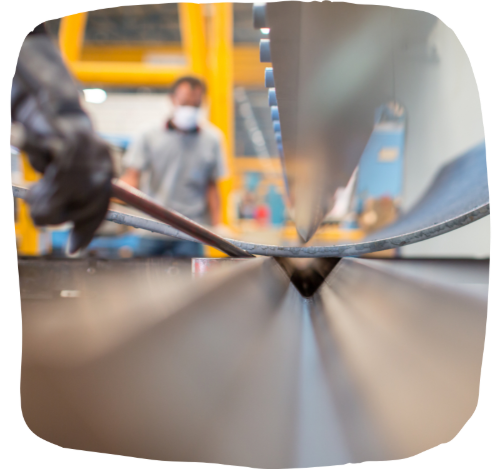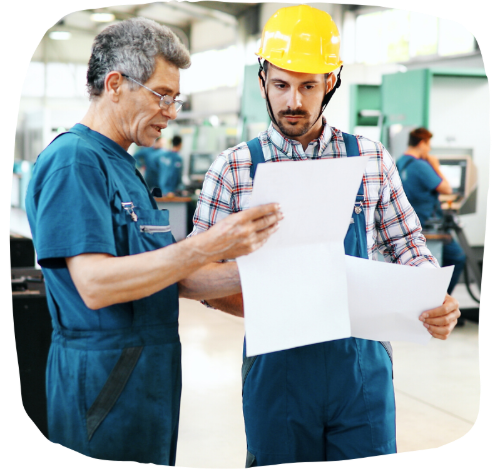 Built-in cost calculation
Calculate the cost of your product in real-time.
Define your rule-sets including everything from material and labor to overhead costs and explore alternatives based on the estimation. Export the results to ERP and production systems.
The acquisition of the software paid off quickly.
Thanks to the good order situation, we can invest the time gained in new projects. An integrated process from the sketch to the detailing to the finished assembly, all in 3D: just a few years ago it was a dream of the future. Now it is standard in the design department at Contour.
Jonas Simmes, Production Engineer, Contour Covering Technology | the Netherlands
We have brought strong and dynamic partners on board.
We have optimized our processes and can continue to meet the increasing demands of our customers. In SPI we have found a development partner who understands our processes and turns their expertise into powerful software solutions.
Tobias Höhnlein, Head of Industrial Engineering, Bader Holding | Germany
It's process-orientated, consistent, and, above all, error-free
Thanks to the integration of the SPI add-ins for the output formats we can transfer the data from design directly to production. A big step forward and a real gain in terms of automation and consistency of our processes.
Thomas Seper, Head of Engineering, HAKAMA | Switzerland Several thousand users worldwide rely on SPI SheetMetal Inventor to digitize their sheet metal process chain.
Do I need Autodesk Inventor to use the software?
Yes. SheetMetal Inventor requires the corresponding version of registered Autodesk software, e.g., Autodesk Inventor 2021 for SheetMetal Inventor 2021.
Can I receive a training to help me to get started?
But of course! When you purchase our software, we offer you online or in-person training that is custom-tailored to your needs. We will show you how to make the most out of SheetMetal Inventor in your sheet metal process chain.
Is software support available?
Our support customers enjoy email and phone support in English and German, as well as remote maintenance via TeamViewer.
Is custom software development possible?
We at SPI are CAD software experts with 40 years of market experience. Contact us to discuss how we can incorporate your special requirements to ensure that the software optimally supports your processes.
Order your free trial of SPI SheetMetal Inventor!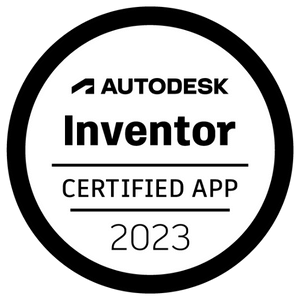 We offer you the opportunity to test SPI SheetMetal Inventor for two weeks. Before you receive your access data for downloading the trial, we kindly ask you to register.
Please note: the trial version requires registered Autodesk software, for example, SheetMetal Inventor 2023 requires Autodesk Inventor 2023.